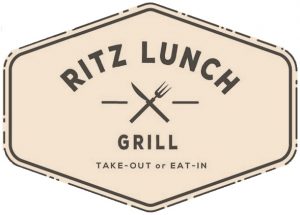 Tuesday-Friday | 9am-2:30pm
**Like Us on Facebook @ritzlunch
Stay up to date on our promotions**
(Dine in/Take out) #104 – 19289 Langley Bypass
www.ritzlunch.ca/order-online/
(604) 576-9143
---
Ritz Grill Daily Winner:
Jonathon
Thank you for ordering online! Order online & you could win next!
---
Weekly Bowl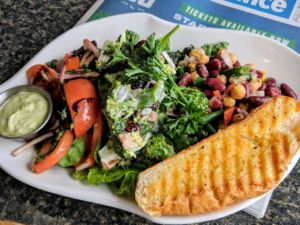 Trio Salad Bowl
A combination of three delicious healthy salads in one bowl. All served on top of fresh urban greens with garlic toast.
Broccoli Salad; broccoli florets, grapes, pumpkin seeds, red onion, bacon, and craisins in a creamy garlic dressing.
3 Bean Salad; loaded with kidney beans, chickpeas, green beans, and bell peppers tossed in a red wine vinaigrette.
Spring Platter Salad; fresh beef steak tomato wedges, red onion, and fresh basil in a balsamic reduction.
10
Add Grilled Chicken for $2 more!
---
DAILY SPECIALS
Chicken Quesadilla
Diced chicken breast with peppers, onions, and cheddar cheese in a
grilled tortilla served with our sante fe salad and a chipotle dressing.
Sour cream + salsa on the side.
9
Creamy Seafood Pasta
Sockeye salmon, smoked salmon, clams, and shrimp tossed in a
garlic cream sauce with penne noodles; served with our traditional
Caesar salad and garlic toast.
10
---
Soup of the Day:
Chicken Noodle | 4
---
DINE IN – RESERVE YOUR TABLE
Call Morgan before 11am to reserve your table!
(604) 576-9143
---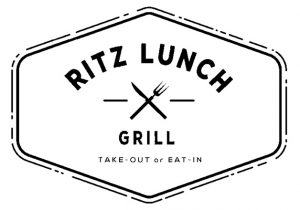 Check out our Ritz Catering blog!
Stay up to date on what's happening at Ritz Catering, how to place your catered event orders, weddings, and more!